Florian Vitez was born in Erlangen (Germany) in 1986. After a classical music education in piano and music theory, he studied musicology and music computer science at the University of Music Karlsruhe from 2006-2011. He continued his studies in Multimedia Composition at the University of Music and Theatre Hamburg. In 2013 Florian Vitez moved back to Karlsruhe and works as a freelance composer, sound director and sound engineer. In addition he started his own music label "reposit.records" in 2010.
Vitez`s artistic interests include electroacoustic music, the visualisation of music on stage and music for cinema and theatre. Furthermore he contributes regularly to research projects, his last contribution being to "disembodied voice" at the Zurich University of the Arts.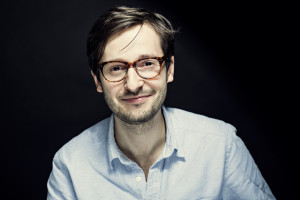 Ⓒ Christian Metzler Photography 2015
concerts, exhibitions & screenings
ZKM Karlsruhe, ICMC New York, Klangwerktage Hamburg, EMW Shanghai, HfMT Hamburg, HfM Karlsruhe, ton:art Karlsruhe, Internationaler Kunstsommer Arnsberg, Staatstheater Karlsruhe, Stadttheater Fürth, Theater Heilbronn, Bonner Kunstmuseum, Shortfilmcorner Cannes, World Film Festival Montréal, Sehsüchte Filmfestival Potsdam, tbc.
articles
2009 new tendencies in the digital music instrument design: a progress report. proceedings of the sound and music computing conference. Porto, Portugal
2014 The opening of the space. Sound spatialization in electroacoutic music. In: Disembodied Voice
awards
2011 Landesmedienpreis Baden-Württemberg
2011 Joseph-Peter-Kleinert Preis der Stadt Fürth